Surviving the future is about agility, innovation and change through the effective and efficient adoption of new technology. But why is DX so challenging, and why do 95% fail to meet expected targets? What can be done to succeed and to optimize business value from technology investments?
Why it matters and why you should change
In an increasingly complex business world, the pressure on organizations to focus, to obtain quality information and to make quality business decisions has evolved beyond what is manageable for many. One of the main alterations in this high-paced business world is the rapid evolvement of technology. Automation, Artificial Intelligence (AI: machine learning, robotics, natural language processing), distributed ledgers, quantum computing, IoT, digital twins, virtual and augmented reality, drones and other more disruptive technologies represent every-day trends and buzzwords which we try to absorb and get a grip on. For many it is like trying to drink from a firehose. Organizations which are tech-savvy, agile, willing to change, constantly looking for improvement and emphasizing workforce learning – and able to turn such initiatives into sustained value – do experience increased productivity, lower costs, higher quality deliverables, enhanced offerings, greater access to markets, less operational expenses, improved collaboration, increased revenue and profit. For those which do not display the same appetite for change: likelihood of future success is rather slim. 
Some misperceptions to clarify
It's a technical domain: The word "digital" misleads many to consider DX as a technical exercise led by technology experts. It is not. Transforming a business, either by the means of introducing new technology or not, is obviously a business initiative owned and governed at the strategic level.
It has to start big: There obviously needs to be a long-term thinking, certain supportive visionary executives, clear strategic goals and objectives, etc. But as far as the first initiatives go, you definitely want to pick a quick win. Contemporary change management teaches us to demonstrate real business value from any initiative at the earliest possible stage. Hence, your first DX step should be chosen wisely for you to gather additional support and to build on a momentum.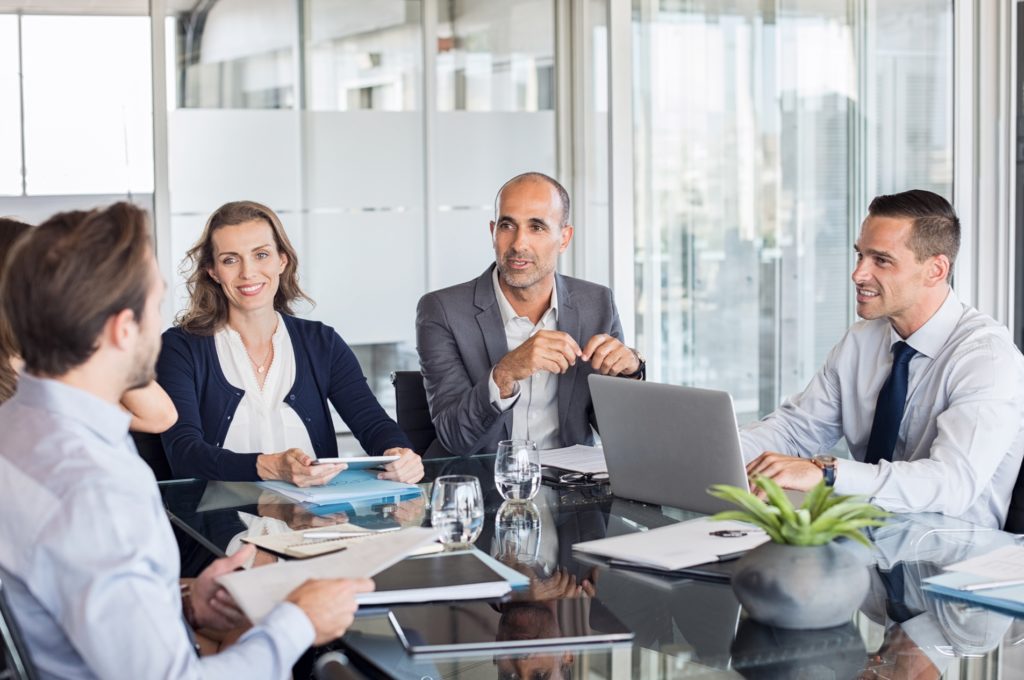 Everyone knows what I am talking about: Reference the misperception about DX being a technical domain; you will be surprised how many of your colleagues, associates and not least executives who do not know what DX really represents or what impact it will have on the organization. Furthermore – how crucial such business transformations are for the future existence of the organization.
It's a one-off: There is executive support, a strategy, a road map, annual plans, funding, human resources, processes….the DX programme runs its course and once it is implemented we are set for the future!? On the contrary: you may be set for now, but the future requires any organization to constantly look out for new business models and improved customer experiences. And technology will play an even more imperative role in such changes in the years to come. Hence, DX is a continuous set of activities, it's a mindset, an inherent part of the organizational culture and not least the key to survival.
It's not easy
Change initiatives in general come with a grim success rate (i.e. meeting targets and generating expected business value): 12%. DX initiatives are even more challenging with a 5% success rate. Additionally, a higher percentage of DX initiatives settle for diluted business value and mediocre performance (75% vs 68%). Which means that 95% of all DX programmes do not achieve or exceed business expectations. There are many reasons behind such disheartening figures, and most of them are intertwined. One tragic outcome is that some organizations do not initiate any DX activities in fear of not succeeding and for wasting resources. It does not have to be this way!
The solution
As DX is an organization-wide exercise, it involves all stakeholders and require organizations to tread carefully and to navigate correctly from the onset. Organizations which successfully transform are – among other things – characterized by contemporary change leadership, technology governance best practices and the focus on business value and the success enablers. For this purpose, Superius has developed a guidance ("enabler wheel") for DX initiatives. This guidance is a pragmatic, visual and easy-to-apply synthesis of globally recognized governance frameworks, principles, standards and industry best practices – combined with 100+ years of collective experience among Superius' partners. It is not a «big beast» – rather it's flexible, easy to tailor and apply, and it facilitates both the required strategic approach as well as the valuable «quick wins». It is a remarkable tool in ensuring that the organization remains focused on the outcome of the initiative: real and sustained business value generation.
Want to learn more?
Contact us for a non-committing discussion. We look forward to talk to you!